Clutching a box of donuts and my shoulder sagging from the weight of books in my bag, I walked out of the rain into the bookstore. A quick hello to the girl at the counter (who was reading), we ambled through the cosy glow of the books and headed upstairs. Hearing laughter from C as we made our way, we had arrived at our first book club.
I had always peered up the stairs into the gloom at our local bookstore, wondering what it was like. I knew they hosted poetry readings, book launches, clubs, and other literary goodness up there, but despite living a short stroll away, had never been. When B and T suggested we start a book club and host it at Time Out, I was left wondering why we hadn't started one earlier, and was thrilled with the thought of getting a glimpse of upstairs. I was not disappointed: heavy leather couches, worn from the bums of many readers', exposed brick walls, uneven ceiling, potted plants, soft lighting and in the corner a tiny fluorescent kitchen, and huge worn rugs – dark red and overlapping (my obsession with and affinity towards beautiful rugs is hereditary).
Over coffee a few weeks before, B, T, and I decided we wanted to eat donuts at our book club, and we didn't want to be prescriptive; we wanted people to be excited about what they chose to read, we decided our first theme would be your favourite book. And so, Donut Club was born.
–
B begun by declaring there was no way he could choose just one favourite book, an affliction many readers suffer from. So he had Sputnik Sweetheart, Invitation to a Beheading, and The Odyssey. B missed his bus-stop because he was too engrossed in Sputnik Sweetheart, and he read it while walking home, holding it in a way that it caught the streetlights as he moved. He read a passage from the novel, describing how melancholy it was, but simultaneously beautiful.
Things got a bit meta when B explained his next book, Invitation to a Beheading, was said to be influenced by Kafka's work, who Murakami named his protagonist after in Kafka on the Shore. 
He finished with The Odyssey, a book that he has read many times, but never the whole way through chronologically. A book that is quick and apparently even more amusing in Ancient Greek, if we had the time to learn it.
–
O had brought a beautiful old copy of Oscar Wilde's Salome, stating that it was his favourite book-as-tactile-object, as opposed to favourite book-as-narrative. This edition was illustrated by Aubrey Beardsley, who included a few caricatures of Wilde in the illustrations, possibly reflecting his opinions of the playwright.
–
A book a immense size and complexity, M brought Gravity's Rainbow by Thomas Pynchon. A book linking sexual conquests to military secrets, sending the protagonist across Europe to find the mysterious Rocket 00000. Sexual innuendos abounding and technical scientific language to the max, Gravity's Rainbow is staggering and the line between fact and fiction is blurred.
Also, there are a lot of orgies.
–
J.R.R. Tolkien's The Lord of the Rings is R's favourite book, although it can be technically three or seven books. The magic, he said, was not only in the series themselves, but in the entire Middle Earth Saga. Tolkien intended for the Saga to be a mythological history for England, as it's current mythology is largely borrowed from the French and Nordic legends. Thus, Middle Earth was born. The depth of Tolkien's writing makes it almost believable, and although reading it hard-going, as at times it feels like reading a history book or a linguistics textbook, the beauty of the (sometimes tragic) narratives are worth it.
–
My favourite book is The Secret History. A novel that I begun when I first started university, so, although my experience was different (thank god), I felt a kinship with it. As Tartt describes the autumnal setting of the campus, I feel nostalgic for lectures and readings. The novel is narrated by Richard Papen, and although he is the narrator, he is not actually a main character at all, it is fitting, considering he is always just on the outside. Richard escapes a dull town in LA for the romance of Vermont, where he becomes obsessed with a close knit Classics group, led by an eccentric and elusive Professor – Julian. The book opens with the murder of one of these Classics students, we know that he is killed, the first line tells us, the remainder of the story is an account of how it got to that point – not a whodunnit? but a whydunnit? Somehow Tarrt still manages to surprise us when the death actually occurs.
I read one of my favourite passages: "There is a recurrent scene from those dinners that surfaces again and again, like an obsessive undercurrent in a dream. Julian, at the head of the long table, rises to his feet and lifts his wineglass. "Live forever," he says. And the rest of us rise too, and clink our glasses across the table, like an army regiment crossing sabres: Henry and Bunny, Charles and Francis, Camilla and I. "Live forever," we chorus, throwing our glasses back in unison. And always, always that same toast. Live forever."
Incidentally, I was wearing the shirt designed by Kate Sylvester for her Tartt collection, inspired by this passage. With this as my favourite book – how could I not get the shirt?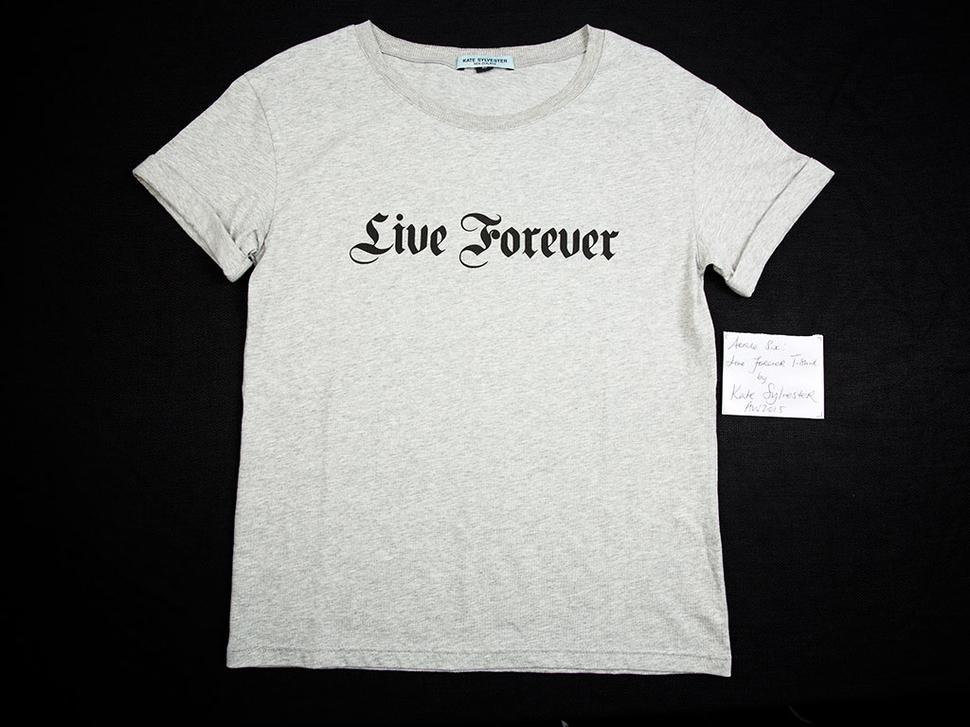 It is a novel of mystery, intrigue, lush furniture, drunkenness, classics, beautiful clothing, academia, quiet study halls, bacchanals, money, secrets, libraries, delicious food, hard drugs, and murder.
–
The other B was given Herbert Pointing's The Great White South for his 21st birthday by his parents. So the book-as-an-object has sentimental value. When B was in high school, he travelled to Antarctica. Since then he had harboured a love and fascination for Antarctica. B commented on the beauty of the photographs, as well as how chirpy and witty the narrative is, despite the conditions of "Scott's Last Expedition" being so terrible, and ultimately tragic for those who went all the way to the South Pole. The book itself is almost falling apart, but beautiful nonetheless.
When I asked B if he could ever go back to Antarctica, if given the chance.
"In a heartbeat" he replied.
–
S admitted that, despite being at a book club, she hasn't actually read anything of value since she was a child, but was keen to start reading again. Although, she is forgiven as she is a drama teacher and reads many scripts and literature surrounding the drama world.
But, her favourite book is The Lion, The Witch, and The Wardrobe by C.S. Lewis. A good of magic and one that woke her imagination as a child. She remembers playing with her siblings, walking into wardrobes to find snowy woods on the other side. She can also recite passages by heart.
–
N begun by giving us a one minute 'Southern Gothic Literature 101' lesson, which were the genres of her two books. The first, Other Voices, Other Rooms by Truman Capote follows 13-year old Joel, who, after the death of his mother, is sent to live in a decaying Southern mansion with his relatives. There he meets a cast of eccentric characters, including the transvestite cousin Randolph, who allow him to see who he truly is.
The second book N had was Nick Cave's And the Ass saw the Angel. A dirty, sleazy, verbose, sticky book that is a tough read, and almost impossible to trawl through. N opened the book and read a passage in a perfect southern drawl.
–
The disappointment that comes with being a young adult in 'the best years of your life' is articulated in Sylvia Plath's The Bell Jar, one of the books that T brought. Esther Greenwood is New York City, but it's not everything she wanted it to be and thought it would be. T talked about how she feels like this sometimes, now that she is an adult, things aren't quite as everyone says they should be, and it seems as if a lot of people in their twenties feel this discontent and disconnection.
The second book T had was Ian McEwan's Atonement, the true 'adult book' she read. She used to read it on the school bus and the kids in the back seat all teased her for being a nerd. But "fuck them" she said, "look where they are now: nowhere."
–
Our book club concluded with browsing the books downstairs in the store, enjoying 10% off and chatting to the girl behind the counter about how we probably won't read Go Set a Watchman and elderly couples who read 50 Shades.
Until next time.